Enchanted Forest Duvet Set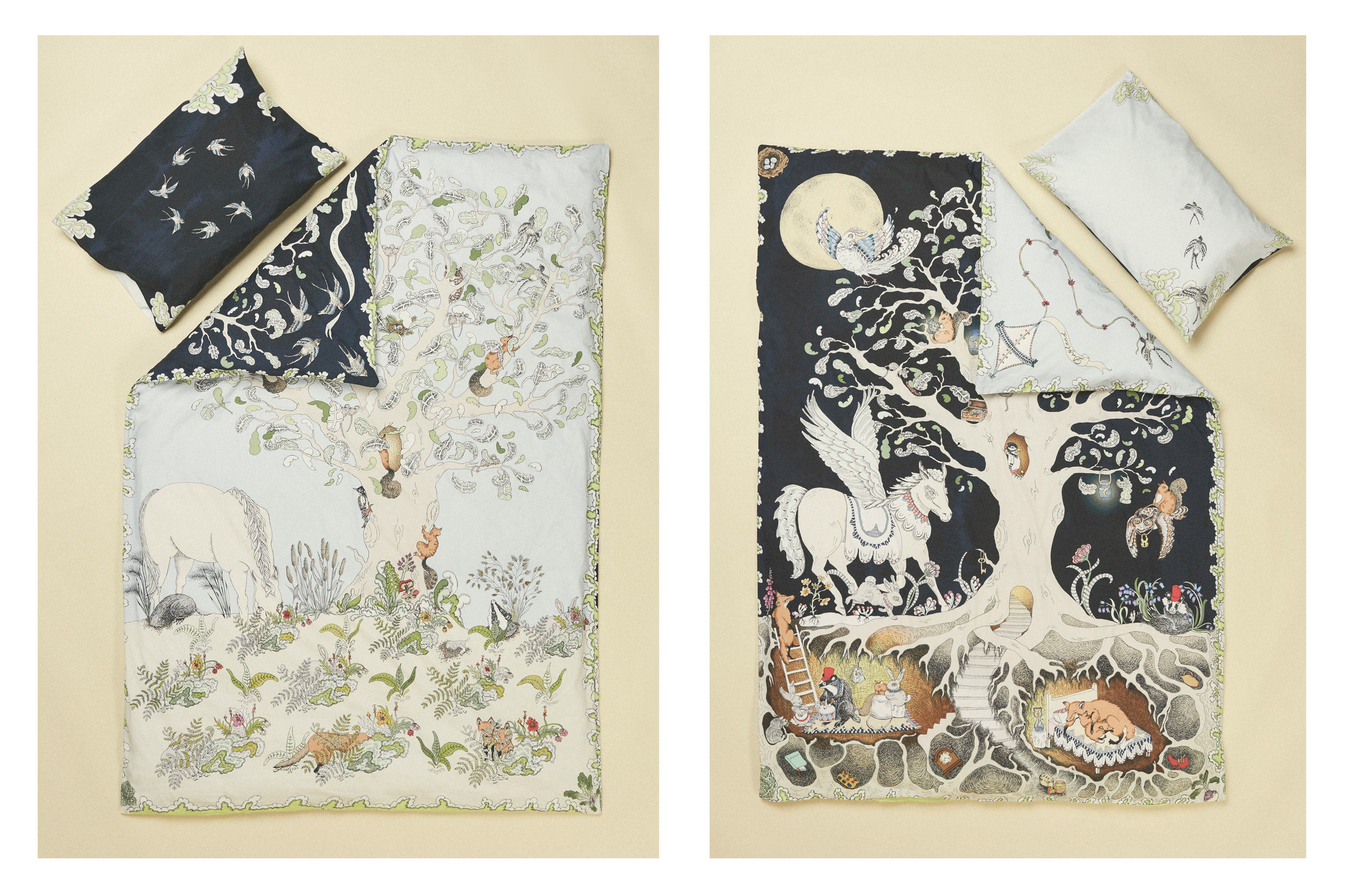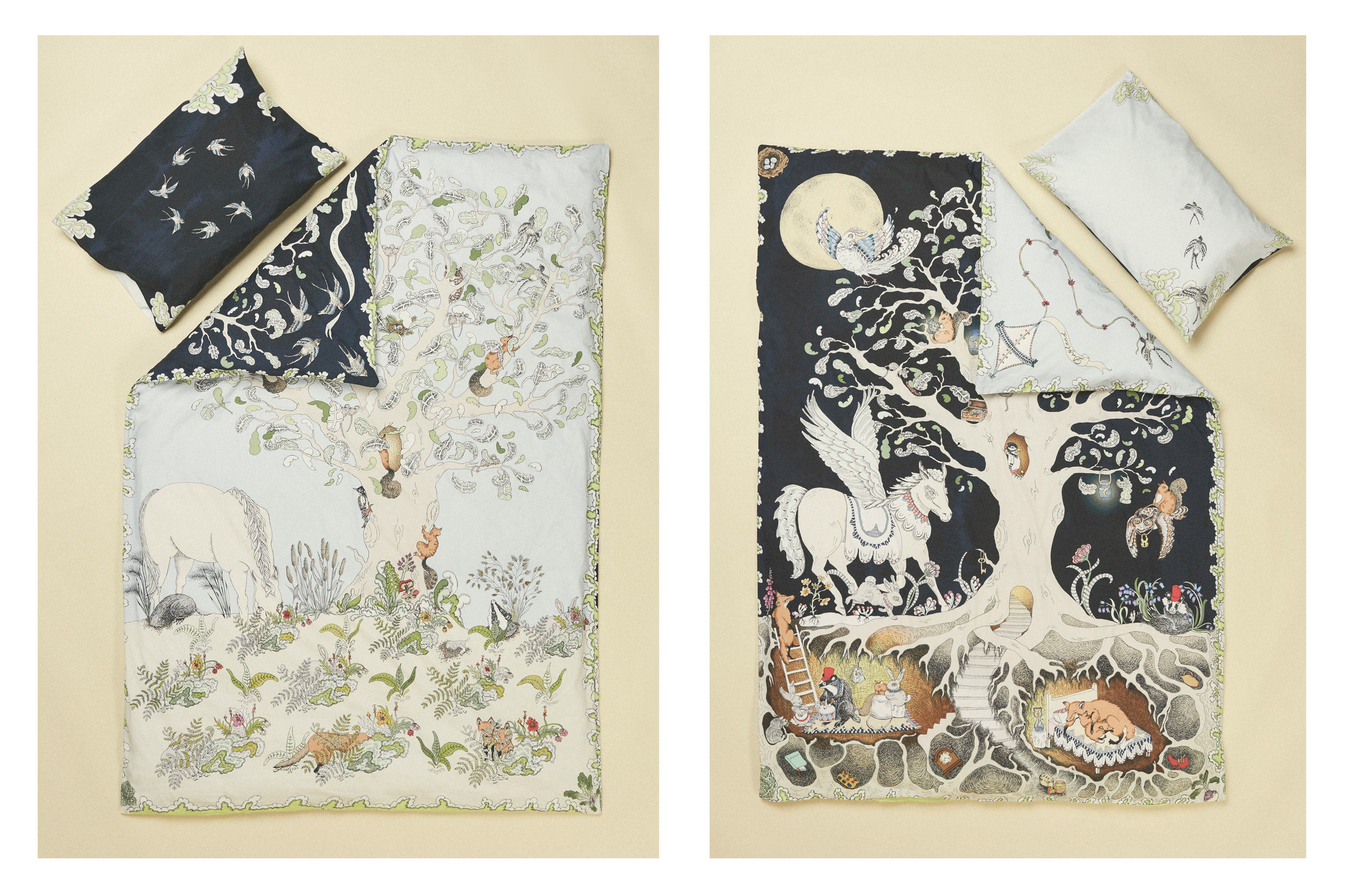 sold out
Enchanted Forest Duvet Set
PLEASE SCROLL TO BOTTOM TO READ ABOUT SALE IMPERFECTIONS.
Our super soft organic cotton Enchanted Forest Duvet Set will transport your child on a magical journey.
They'll be able to learn real facts about the woodland wildlife on the Dayland side of their duvet cover using the accompanying Character Cards.
Turning over the duvet will reveal a magical nighttime scene where the wildlife from Dayland has transformed into mythical creatures you might meet in your dreams. Storytelling cues and facts about their magic powers can be found on the reverse of the Character Cards to help children make up their own bedtime tales about Forivorland and the adventures of its magical creatures.
Each single duvet set includes a duvet cover and pillowslip and a set of 16 of our character cards.
SIZES
LARGE COT: Duvet Cover (120 X 150cm) + Pillowslip (50 X 75cm)
SMALL COT: Duvet Cover (100 X 135cm) + Pillowslip (40 X 60cm)
Machine washable. We recommend washing at 30 degrees to protect the planet.
WHY IS IT NOT QUITE PERFECT?
Some running in the cotton may appear as very small white lines, these are usually discreet. Occasionally there there may be a few marks and/or smudges of colour that have occurred through mistakes during the printing process, these are generally small and do not obscure or compromise the artwork.
Please note this set does not come in a suitcase and is not accompanied by a pouch for the Character Cards.
DUE TO THE NATURE OF THE SALE ALL SALES ARE FINAL. NO RETURNS OR EXCHANGES.
PLEASE NOTE ALL SALE ITEMS WILL BE SENT OUT BY MONDAY 8TH OCTOBER.