Legends of the Sea Quilted Blanket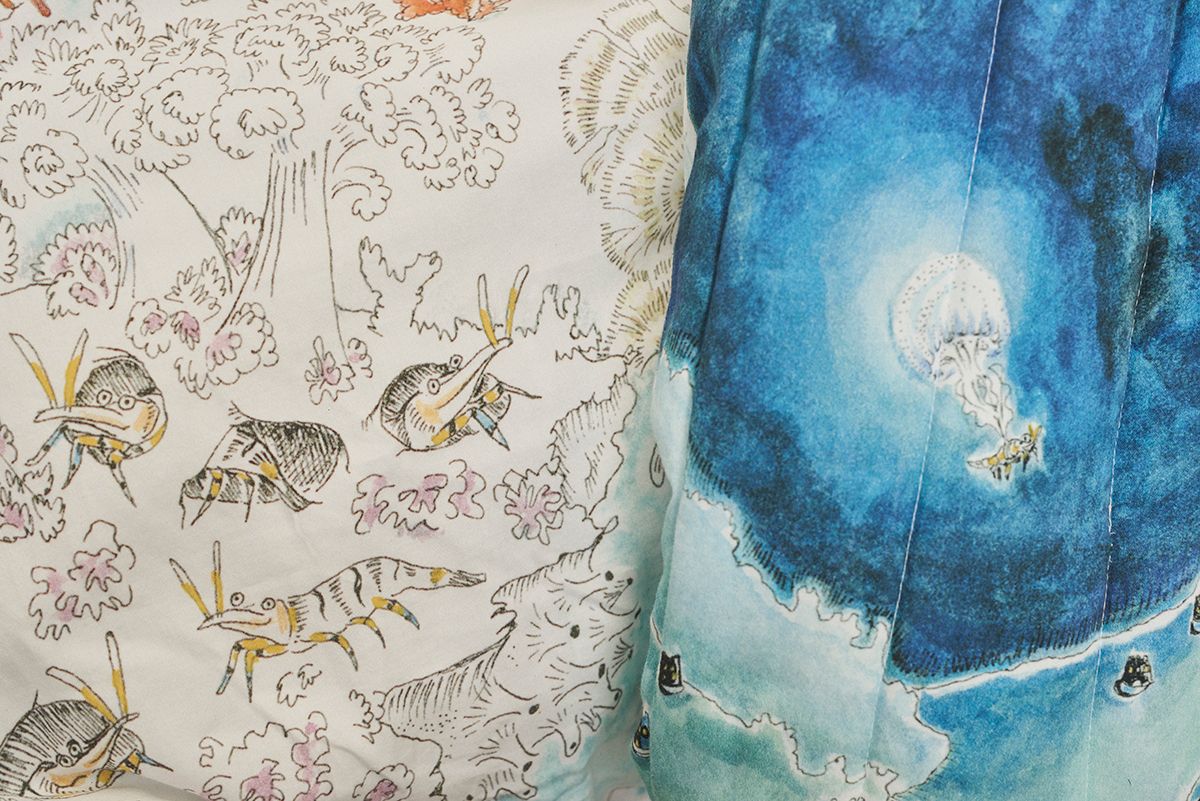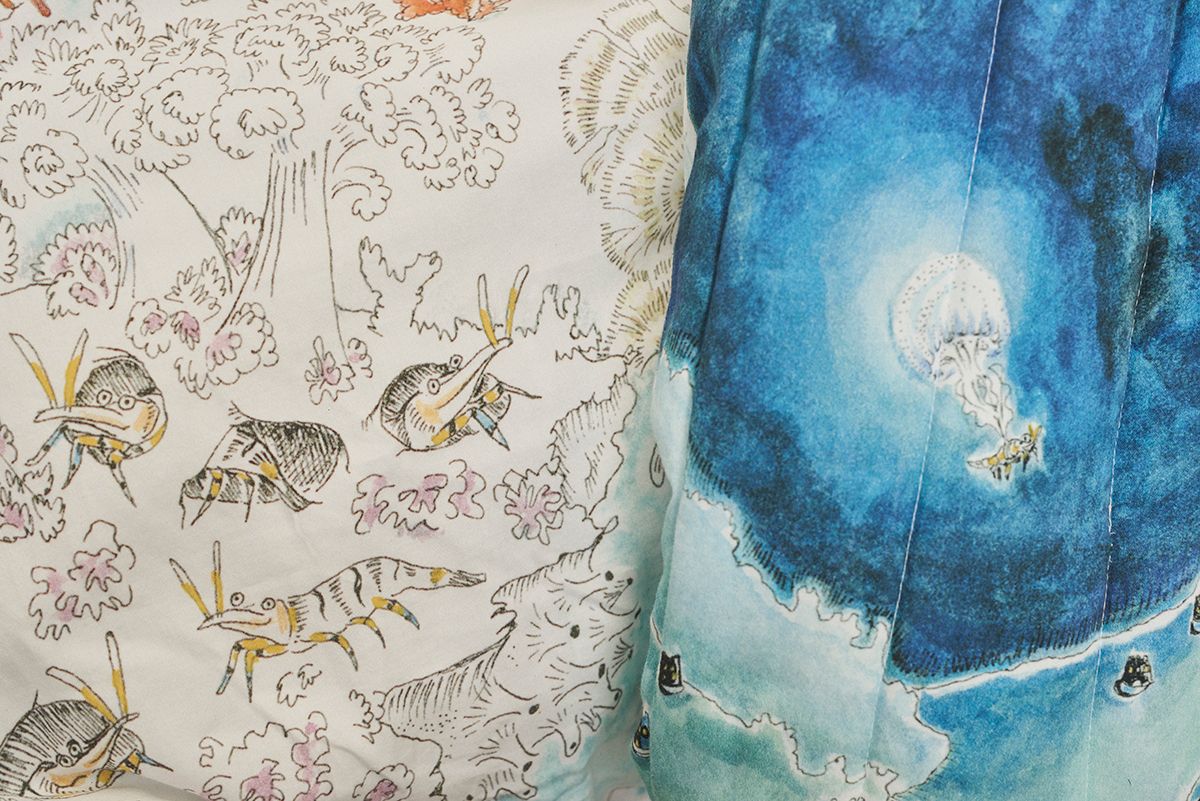 sold out
Legends of the Sea Quilted Blanket
PLEASE SCROLL TO BOTTOM TO READ ABOUT SALE IMPERFECTIONS.
Forivor's luxurious 'Legends of the Sea' quilted blanket is made from the softest rain-fed organic cotton and is inspired by British marine wildlife.
Designed in the UK, this beautifully illustrated reversible quilted blanket features a calming seascape and marine wildlife to captivate young sleepyheads.
Turning over the blanket at night, the underwater world and its inhabitants have transformed into fantastical creatures ready to encourage storytelling and inspire magical childhood dreams to remember.
Accompanying the blanket is a set of cards that give facts about the wildlife on the Dayland side of the bedding and storytelling cues for the fantastical creatures they become at night in Forivorland.
SIZES AND CARE INSTRUCTIONS
Single 140X200cm
Cot 120X150cm
Machine washable. To protect our planet, we recommend washing at 30 degrees and hanging to dry.
We don't recommend quilted blankets for babies under 1 to sleep under but they make fantastic playmats until then!
WHY IS IT NOT QUITE PERFECT?
Our Quilts are still super soft with all the lovely prints and details. The imperfections may include one or more of the following minimal flaws.
A small amount of shrinkage in the fabric during the manufacturing process means that some quilts are slightly smaller than the usual cot size 105 x 150cm and a small section of the border may be missing.

Some of the stitching for the quilting has not met our high standards, occasionally there is pulled thread or needle marks in the fabric where stitching has come out and been re-sewn. We will not sell you an item where we feel the sewing has made the quilt unstable or where the artwork has been seriously compromised.

Some running in the cotton may appear as very small white lines, these are usually discreet.

Occasionally there there may be a few marks and smudges of colour that have occurred through the printing process, these are generally small and do not affect the artwork.

Please note that the Quilts do not come in an organic case or a with pouch for the Character Cards.
DUE TO THE NATURE OF THE SALE ALL SALES ARE FINAL. NO RETURNS OR EXCHANGES.